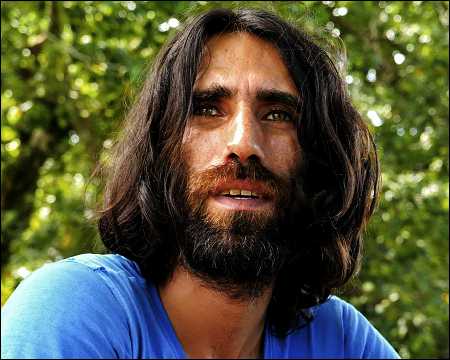 Ik las een tijdje terug in de Volkskrant (link naar het artikel) een artikel over deze vluchteling en zijn mede vluchters hoe deze door de Australische regering ver weggedruk op het eiland Manus 'gevangen' worden/werden gehouden. Mensonterende toestanden. in die tijd heeft hij zich wel ontwikkeld tot schrijver.
Onderstaand artikel komt uit The Sydney Morning Herald op mijn zoektocht naar het laatste nieuws over de bosbranden daar en met name rond Sydney.
Kurdish-Iranian refugee and journalist Behrouz Boochani arrived at Auckland Airport on Thursday night after being held by the Australian government for six years on Manus Island and Port Moresby.
He has been granted a visitor visa for New Zealand to appear at the WORD Christchurch literary event on November 29.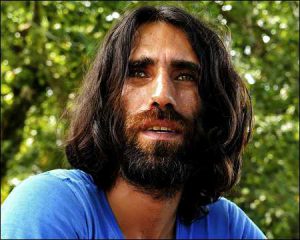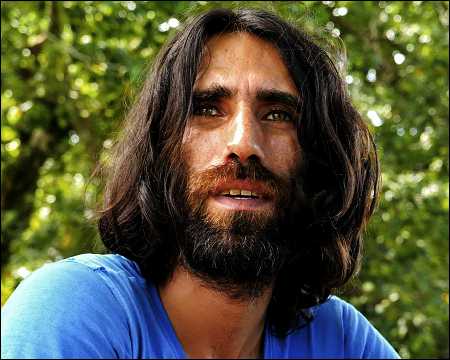 Amnesty International New Zealand executive director Meg De Ronde said it was still sinking in that Mr Boochani had managed to get to New Zealand.
She said a lot of people had been involved in the process, with WORD Christchurch starting the visa application months ago.
"[WORD] (de krant in Christchurch) asked us to be the primary sponsor, and we only found out a week-and-a-half ago that the application was successful," she said.
Mr Boochani, who recently obtained a visa for resettlement in the United States, told ABC News he was "happy he survived", before boarding his plane at Port Moresby's international airport.
He said he hoped he wouldn't return to PNG and did not rule out applying for asylum in New Zealand.
"This process is very slow and it's not clear, we don't know how long it will take," Mr Boochani said. "Right now in Port Moresby, there are many people who have been waiting to depart to the US.
"I really don't trust in this process. I don't trust in this system.
"First, I would like to just spend some time as a free man, but after that I will look at [my next steps] – is it possible that I go to the US from New Zealand? Or I should stay there?
"I don't think about this a lot. What is important is that I leave, and it is the end of this chapter for me.
"The important thing for me is to start a new life, somewhere I feel safe."
Ms De Ronde described the New Zealand visa as a "glimmer of hope" and in stark contrast to the Australian government's approach.
"The New Zealand government has stepped up and shown leadership by allowing the acclaimed journalist and writer to visit for this event," she said.
"Refugees are people who deserve a safe home, and a life of freedom and dignity. It's great to see Behrouz's talents recognised and rewarded in this way.
There are solutions: Behrouz is the latest example of the solutions available. The Australian government should get out of the way and let these people be free.
"This will be the first time he is off PNG in [six] years, it's really exciting and is a monumentous moment and we are so pleased to be able to bring him here to New Zealand.
Mr Boochani is expected to travel to Christchurch on Friday and will meet the mayor and some friends, talk to the press and "go shopping", Ms De Ronde said.
He has spent the past six years in detention on Manus Island after fleeing Iran in 2013 fearing persecution because of his advocacy on behalf of Kurdish people.
"For Behrouz to be able to appear at WORD Christchurch, it's a testament to the human will to survive," Ms De Ronde said.
"Like thousands of others trapped in the cruelty of offshore detention, he simply wants freedom in a safe place. This is a spark of hope after he has fled violence and persecution, first in Iran and then from Australian authorities."
Last year Mr Boochani published his book, No Friend But the Mountains: Writings from Manus Prison, which recently won the $100,000 Victorian Prize for Literature and a $10,000 Special Award at the NSW Premier's Literary Award.
The book is an autobiography that recounts his journey from Indonesia to Australia by boat, unaware that the Australian government will deny permanent settlement to any asylum seekers who arrived by boat.
In August, he said future generations will one day judge this "dark period in Australian history".
The Department of Home Affairs has been contacted for comment.
Bron : The Sydney Morning Herald